Fanime 2007 Pictures Index
This year, as we do every year, we attended FanimeCon. First off, we'll report that one of our staff was lucky enough to get a CD autographed by and a handshake from Erichi, the female keyboard player from the band ZZ. ZZ's song "A to Z" is the 11th ending for One Piece.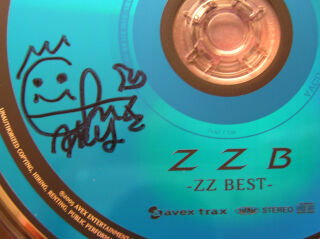 As always, if you see your photo on these pages and would like to be credited, or have corrections for us to make, please send your email with a subject of "Fanime2K7 pics" to

Friday May 25 - Day 1, Pictures Part A | Pictures Part B
Friday included the "Anime Fans Over 30" panel and larger swap meet. Not pictured is Hiroyuki Yamaga, head of studio Gainax, getting recognition from the staff for this being the 10th anniversary of the first Fanime he attended -- making this the 11th Fanime he has attended.
Saturday May 26 - Day 2, Pictures Part A | Pictures Part B
Saturday is one of the busiest days of the con. We spent too much time talking to people we knew to go to many events. One of our staff actually found time to watched a couple minutes of anime ... amazing!
Monday May 27 - Day 4 Pictures
Not too many pictures on Monday -- it's hard to remember whose picture hasn't already been taken. Monday is a good day to look for bargains in the dealers room, learn a new game in the gaming area and to remember to pick up commissions in the artists colony.
---
P.S. If you're local to the Fanime area, please join us for our free monthly anime showings.